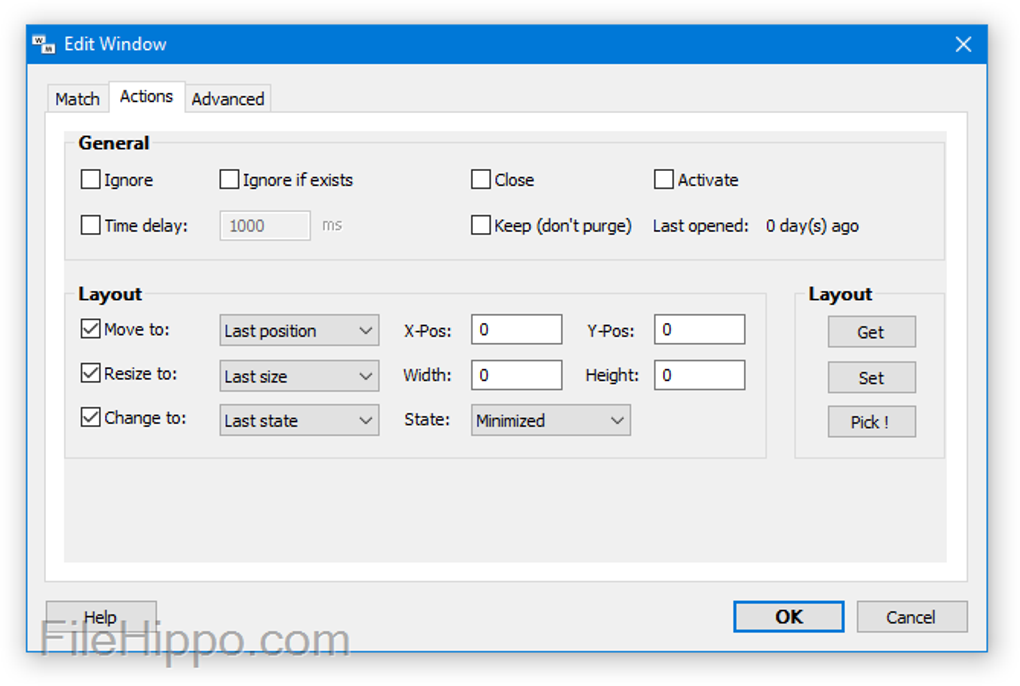 1/2
WindowManager is handy little system tweaking tool that can improve your workflow. It works by remembering and then restoring the position and size of your apps and windows.
| | |
| --- | --- |
| Version | 6.1.1 |
| Operating System Support | Windows 8, Windows 2012, Windows 2008, Windows Vista, Windows 7, Windows 2003, Windows XP, Windows 2000, Windows 10, Windows 98 |
| Current Language | English |
| Available Languages | English, French, Polish, Chinese, Italian, German, Japanese, Spanish |
| License | Trial version |
| Date | Thursday, August 16th 2018 |
| Developer | DeskSoft |
| Developer URL | https://www.desksoft.com |
There are lots of apps that don't remember the size and position between sessions. Annoyingly, since Windows 7, Windows Explorer does not restore windows to their last position either. This is where WindowManager comes into its own. The app ensures the windows you have used are placed exactly where you need them, each time you open them. With WindowManager, you can lock the position and size of any window, to ensure that it will always open in the same location, no matter where you move it to.
Key Features include:
Remembers and restores the position and size of your apps and windows.
Supports explorer windows, apps, dialogs, etc.
Configurable rules for moving or sizing only, activating, closing windows, etc.
Advanced actions for typing text into windows, pressing keys, clicking mouse buttons, etc.
Multi-monitor support.
Multiple profiles.
Powerful trigger system for profile switching.
Minimize windows to the system tray area.
Fully customizable.
Windows 10 support.
As you would expect, window handling is fully customizable. You are able to set up special rules for your 'favorite' windows, which are most frequently used. The interface is simple to navigate and all actions are undertaken in a few clicks.