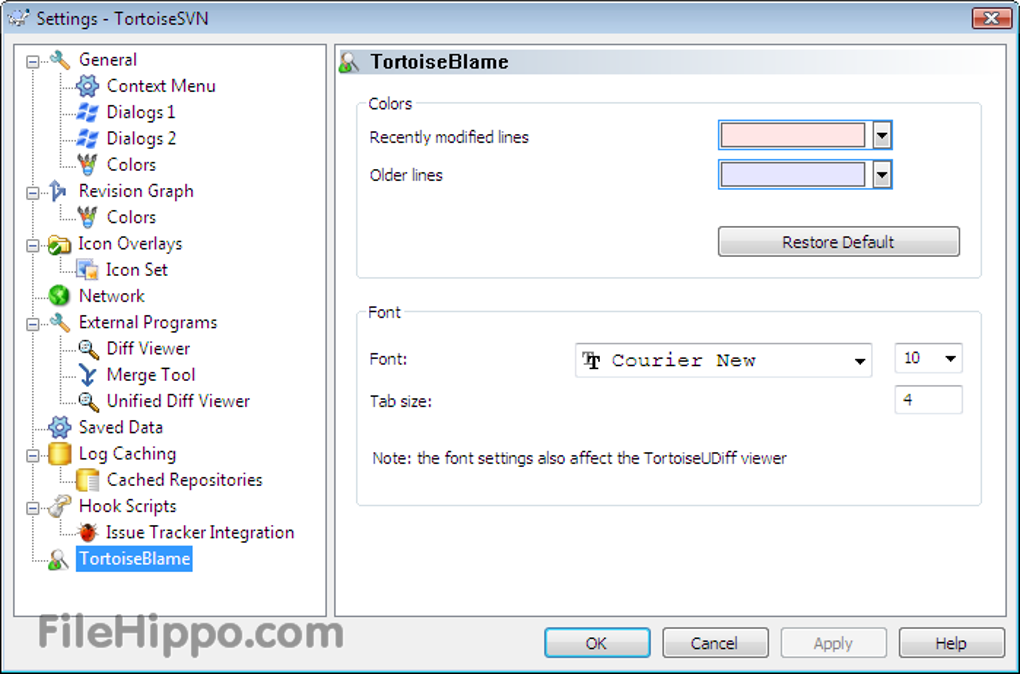 1/2
TortoiseSVN is a really easy to use Revision control / version control / source control software for Windows. It is based on Subversion. TortoiseSVN provides a nice and easy user interface for Subversion.
| | |
| --- | --- |
| Version | 1.14.0 |
| Operating System Support | Windows 8, Windows 10, Windows 8.1, Windows 7, Windows Vista |
| Current Language | English |
| Available Languages | English, French, Polish, Chinese, Italian, Japanese, German, Spanish |
| License | Free |
| Date | Monday, April 29th 2019 |
| Developer | TortoiseSVN |
| Developer URL | https://www.tortoisesvn.net |
It is developed under the GPL. Which means it is completely free, including the source code. But just in case you don't know the GPL too well: you can use TortoiseSVN to develop commercial applications or just use it in your company without any restrictions.
Since it's not an integration for a specific IDE like Visual Studio, Eclipse or others, you can use it with whatever development tools you like.
As a Subversion client, TortoiseSVN has all the features of Subversion itself, including:
Most current CVS features.
Directories, renames, and file meta-data are versioned.
Commits are truly atomic.
Branching and tagging are cheap (constant time) operations.
Efficient handling of binary files.