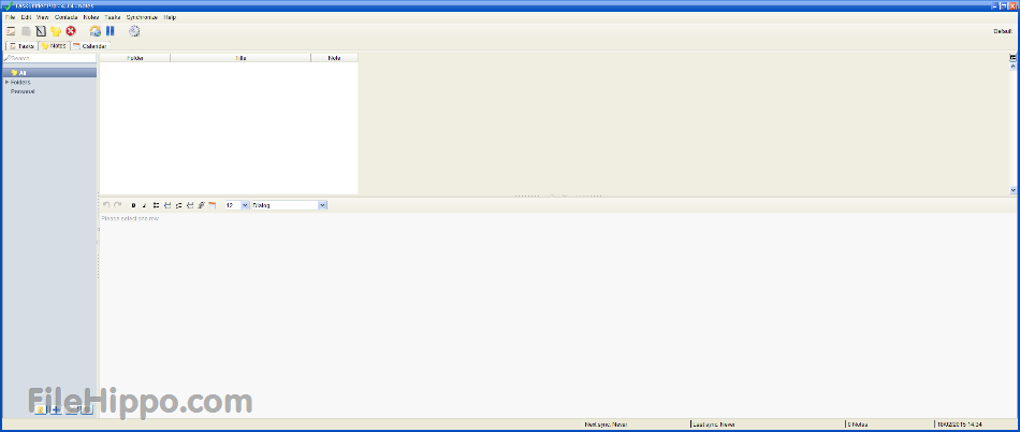 1/2
TaskUnifier is a task management application that enables you to create, edit and organize your tasks. You can categorize your tasks by tags, folders, contacts, contexts, goals and/or locations.
| | |
| --- | --- |
| Version | 4.3.4 |
| Operating System Support | Windows 8, Windows 2012, Windows 2008, Windows Vista, Windows 7, Windows 2003, Windows XP, Windows 2000, Windows 10, Windows 98 |
| Current Language | English |
| Available Languages | English, French, Polish, Chinese, Italian, German, Japanese, Spanish |
| License | Free |
| Date | Wednesday, February 18th 2015 |
| Developer | Benjamin Leclerc |
| Developer URL | https://www.taskunifier.com |
With TaskUnifier you can locate and organize your tasks depending on your current project or location. You can also divide large tasks into sub-tasks for a better overview. The application allows you to synchronize your tasks with Toodledo, so you can manage your tasks everywhere at any time you need.
Key Features Include:
Notes: TaskUnifier allows you save your notes. You can organize your notes by folder.
Task templates: TaskUnifier allows you to create task templates. A template contains the default values for a task. This allows you to quickly create new tasks with pre-filled in values.
Calendar: TaskUnifier displays your tasks in a calendar view. This enables you to see a quick overview about the tasks of the day, week or month.
TaskUnifier is also available for Mac and Linux.
System Requirements: Java 1.6 or higher.