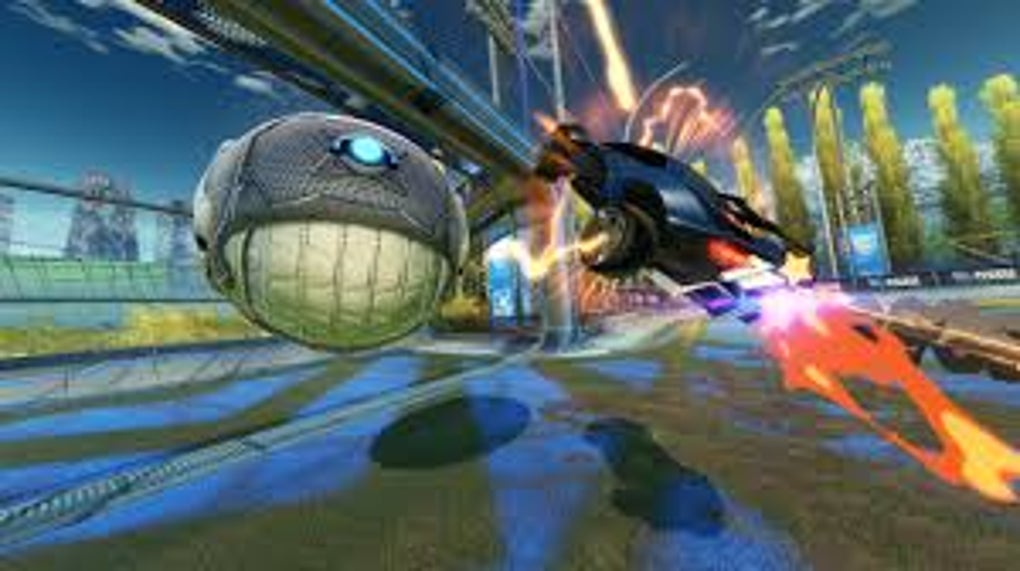 1/2
Car-focused sports game
Rocket League by Psyonix is a pay-to-own game where you race around the court and try to get the ball into your opponent's net, all while defending yours. The car is powered by rockets. The player can do cool tricks in the attempt to score goals and wreck the opponents.
| | |
| --- | --- |
| Version | |
| Operating System Support | Windows 8, Windows 7, Windows Vista, Windows 8.1 |
| Current Language | English |
| Available Languages | English, French, Dutch, Portuguese, Italian, German, Spanish |
| License | Paid |
| Date | Friday, July 3rd 2020 |
| Developer | Psyonix |
| Developer URL | http://psyonix.com/ |
Gameplay
It is easy to learn the controls once you get through the tutorial. However, getting good at playing takes a while, as all the tricks must be done manually.
While there are no speed differences between free cars and those that are bought, there are body types that have different handling and hitboxes. Some of the recent premium cars are often trademarked, like the Batmobile.
There are a wide variety of modes available, with multiplayer being the most popular. However, you can also play offline with AI, which is okay. The modes are being constantly updated to keep the game fresh.
Features and look
You can play 1v1 to 4v4. The design of the game is quite sci-fi, and they manage to give it a rather slick, modern feel.
For those who want to design their cars, there are plenty of cosmetics available to the players. However, the company has stayed away from a pay-to-play model. Even so, the game looks beautiful when being played on the 4k settings on PC.
Alternatives
FIFA is one of the best-known football simulators. However, these games are radically different. It depends on what you are looking for in a game. FIFA remains quite traditional but boasts great mechanics. Meanwhile, Rocket League pushes the boundaries.
Fortnite is a powerful contender in the battle royale arena. However, the title suffers from the problem of trying to do everything but falling short across the board. Psyonix has honed its unique idea and kept improving it to stay in the market.
Unique concept
Rocket League has a strong following, meaning the multiplayer remains active. Each player will have plenty of features to keep them interested and coming back to the modes regularly. There is little competition in this area from other companies as the updates and gameplay further cement it into the gaming world.