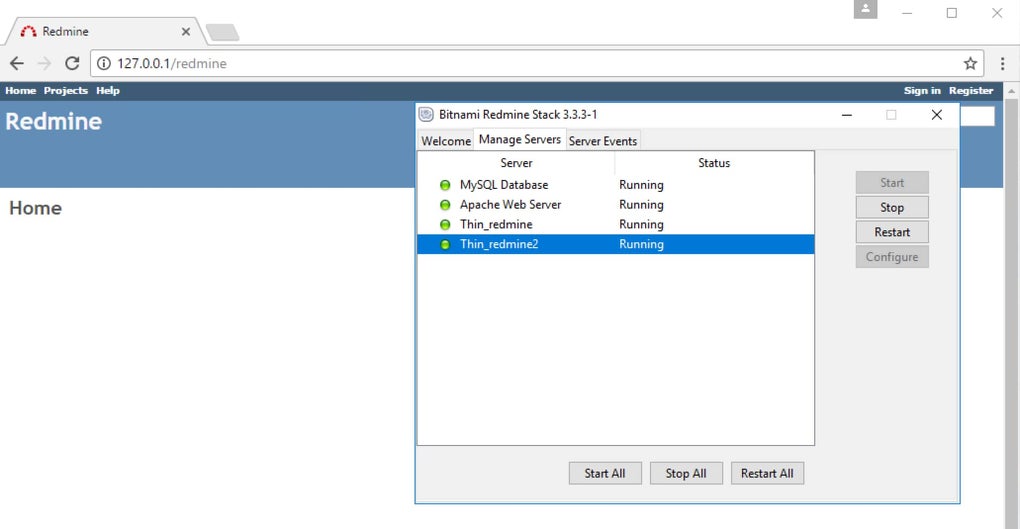 1/2
Redmine (Free)
Building and managing a business is no easy task; However, with Redmine, you are equipped with a great project management tool. You can make tasks and check the progress of various projects being completed by team members.
| | |
| --- | --- |
| Version | varies-with-device |
| Operating System Support | Windows 10, Windows 8.1, Windows 7 |
| Current Language | English |
| Available Languages | |
| License | Free |
| Date | Monday, October 14th 2019 |
| Developer | Jean-Philippe Lang |
| Developer URL | https://www.redmine.org/ |
Management aide
Redmine has a variety of functions that make projects easier to manage. Briefs for various tasks can be input into the programme, and from there they can be assigned to various people. Tracking issues and bugs are an integral part of the system. Also, it generates charts that provide an easy way to view start and finish dates of projects.
Pros
As compared to other project management software, Redmine is excellent because it is cross-platform and cross-database. The software is also highly customisable, and you can change formatting settings and field types such as time tracked activities.
Simplistic design
Since this is a free program, there are many cons. The interface is very basic, leaving a lacklustre feel to it. To set up the application, it takes someone to understand and maintain it, as it has a pretty steep learning curve.
Beyond that, the other issue is that there isn't a browser mode.
Time consuming or saving?
Redmine is a program for a small or medium-sized company who are technically minded and love customising their workspace. This tool is a great option for a variety of companies, but it's difficult to use, and you'll need to have someone trained to use it.