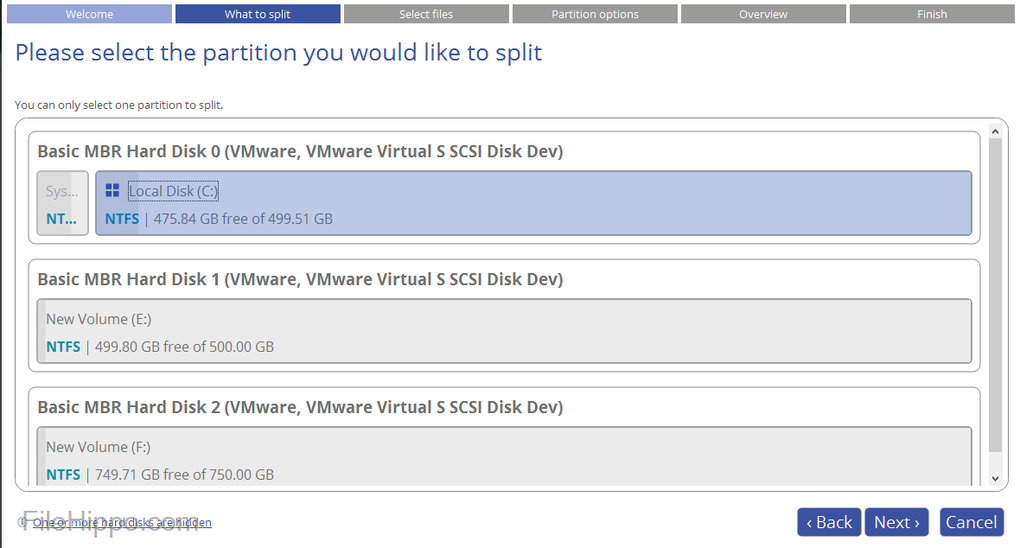 1/2
The Paragon Partition Manager will effectively organise your hard drive and enhance your system's performance by redistributing discovered free space. The brand behind the handy software claim that this product is exemplar of their reputation, having seen millions of people trust their safe and stable technology for more than 25 years.
| | |
| --- | --- |
| Version | 10.11.4.2489 |
| Operating System Support | Windows 8, Windows 2012, Windows 2008, Windows Vista, Windows 7, Windows 2003, Windows XP, Windows 2000, Windows 10, Windows 98 |
| Current Language | English |
| Available Languages | English, French, Polish, Chinese, Italian, German, Japanese, Spanish |
| License | Trial version |
| Date | Thursday, July 26th 2018 |
| Developer | Paragon Software Group |
| Developer URL | https://www.paragon-software.com |
Operating on Windows, Paragon Partition Manager will assist the user in a "smart and reliable" way, easily distributing additional memory be zooming in and out of partitions. You can also organise and optimise your hard disk with the Create, Resize, Format and Delete partition dialogues.
Key features include:
Intuitive, user-friendly interface with predefined views
Comprehensive wizards to simplify even the most complex operations
Converts HFS volumes to NTFS and vice versa without reformatting
Supports GPT/UEFI configurations
A handy launcher to easily find and run the required tasks
Organise your hard drive and gain additional space in your existing partitions
Simplify the backup process by separating your data from your operating system
The Paragon Partition Manager has many facilities designed to help clean up your system. Available functions include the ability to format, delete or undelete and hide or unhide partitions. You can also set partitions as active or inactive. Moreover you can create, alter or remove a drive letter.
You can also convert file systems without formatting, check file system integrity and run a complete surface test. Meanwhile the automatic partition alignment is intended to enhance the performance our your hard disk during partitioning processes and also the restoration of a back up image to new hard drives.
Overall this product, which will require up to 1GB of additional free space during the installation, has rightly been described as smart and reliable. It makes the art of partitioning incredibly easy thanks to regular and helpful pointers.