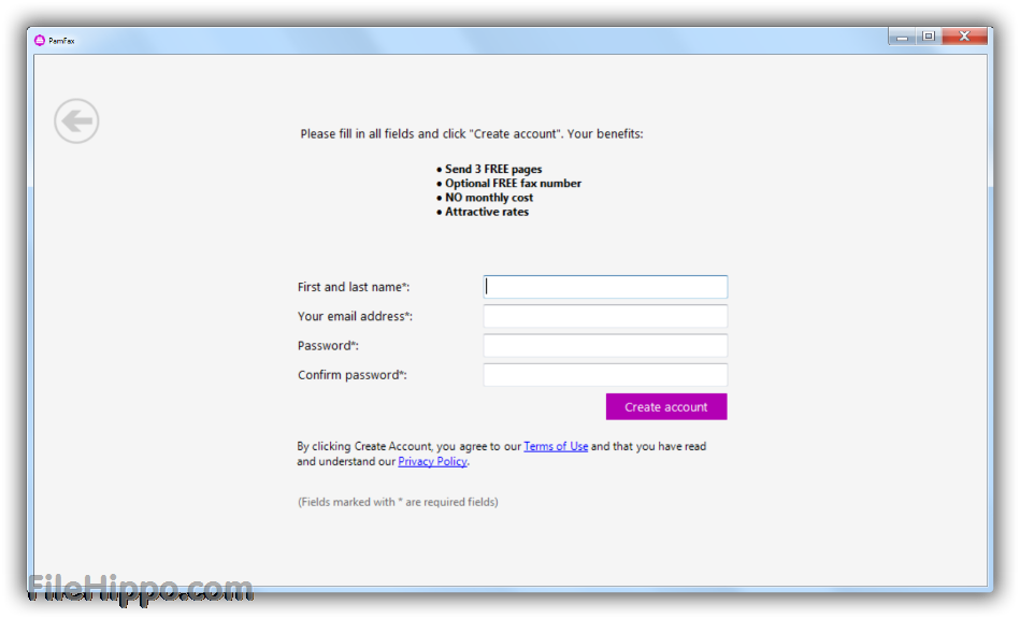 1/2
Have you ever needed to send a fax rather than an email, but you don't have access to a fax machine? No need to worry, PamFax is an application that allows you to send faxes easily from anywhere worldwide in a only few simple steps. With PamFax you can send documents from your PC or you can send online documents from Dropbox, Box, Google Drive & OneDrive. You can also receive faxes directly to Dropbox, Box, Google Drive & OneDrive. You can also personalize your faxes with PamFax by creating and using custom cover page templates.
| | |
| --- | --- |
| Version | 4.2.1 |
| Operating System Support | Windows 8, Windows 2012, Windows 2008, Windows Vista, Windows 7, Windows 2003, Windows XP, Windows 2000, Windows 10, Windows 98 |
| Current Language | English |
| Available Languages | English, French, Polish, Chinese, Italian, German, Japanese, Spanish |
| License | Free |
| Date | Friday, April 27th 2018 |
| Developer | Scendix Software GmbH |
| Developer URL | https://www.pamconsult.com |
Key Features Include:
Free registration includes 3 outbound pages and an inbound fax number for one month.
No credit card or payment required to sign up.
PamFax Credit packs start at $13; credit does not expire.
Price per page starting at $0.10.
Free fax to other PamFax numbers.
No monthly costs or hidden costs!
Subscription plans for inbound numbers in 31 countries with unlimited inbound fax pages.
Send/receive faxes across multiple platforms.
Numerous supported file types including DOC, DOCX, XLS, XLSX and PPT.
Multiple files (also mixed file types) can be sent in one fax. (All files are merged).
PamFax is unlike email fax solutions as any documents that are sent via PamFax are securely delivered directly to the application, thereby avoiding the need of printed faxes. The PamFax application is available on numerous platforms, such as; iOS, Android, BlackBerry, Windows and Mac OSX.
Looking for the Mac version of PamFax? Download Here