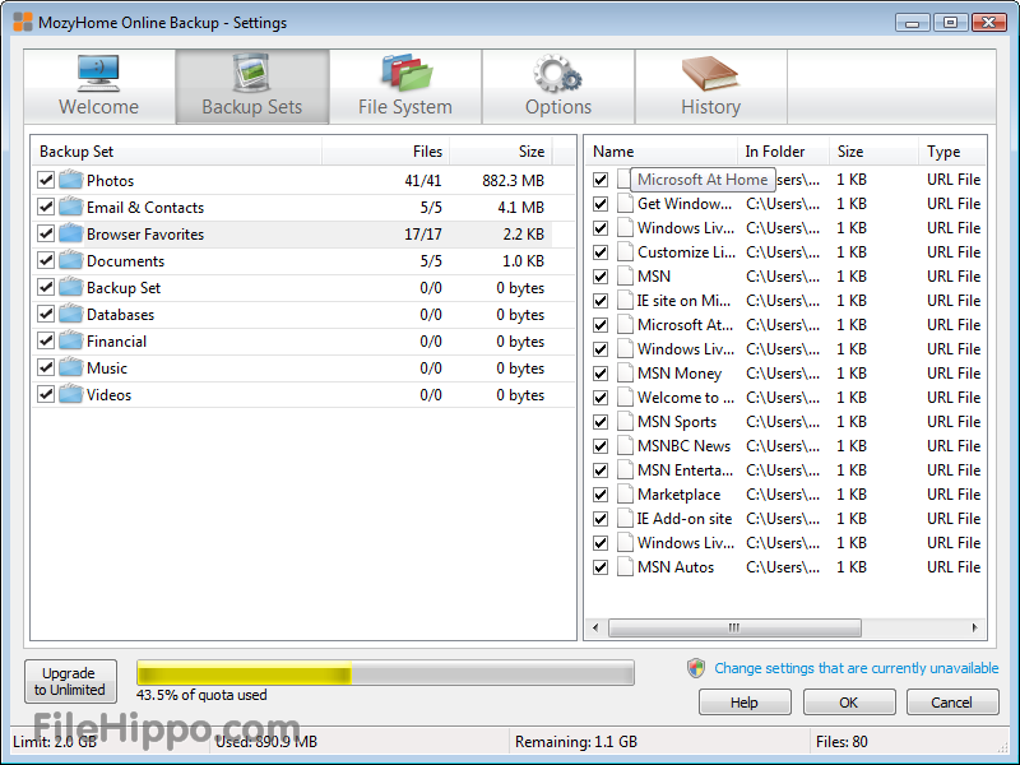 1/2
Mozy is a secure online backup service. It's a simple, smart and economical way to protect your data from hazards like file corruption, accidental deletion and hardware failure. Mozy regularly backs up your files to its secure servers automatically so that you never have to worry about losing important data.
| | |
| --- | --- |
| Version | 2.36.5 |
| Operating System Support | Windows 10, Windows XP, Windows 8, Windows 2000, Windows 7, Windows Vista |
| Current Language | English |
| Available Languages | English, French, Polish, Chinese, Italian, German, Japanese, Spanish |
| License | Free |
| Date | Thursday, March 1st 2018 |
| Developer | Decho Corp. |
| Developer URL | https://mozy.ie |
Mozy is simple to set up.
It performs backups automatically in the background while you continue working.
It handles versioning, storing yesterday's versions as well as today's versions of your files with each backup, allowing you to pull data from different backup dates.
It encrypts all your files before transferring them to storage.
It's fast because it backs up only the data that has changed.
It backs up both open and locked files.
It's inexpensive and reliable.