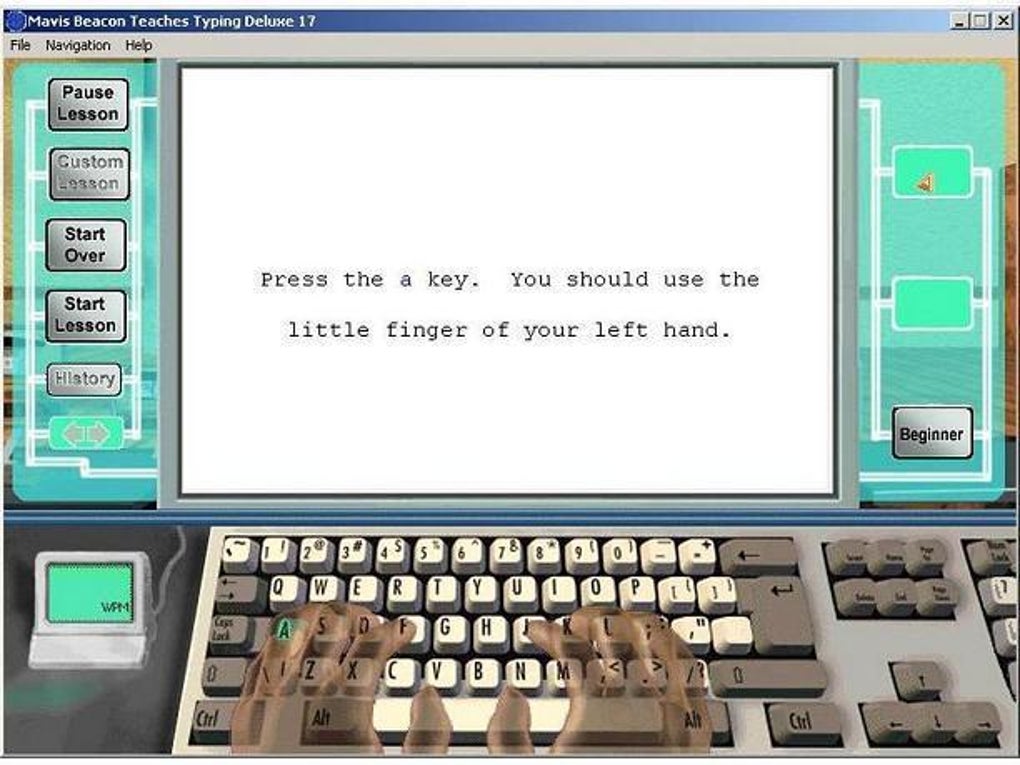 1/2
Typing tutor software
Mavis Beacon Free is a training app that improves typing efficiency, including speed and accuracy, through assessments, engaging games, and lessons tailored to your current skill level.
| | |
| --- | --- |
| Version | 18 |
| Operating System Support | Windows XP, Windows Vista |
| Current Language | English |
| Available Languages | English, French, Spanish |
| License | Free |
| Date | Friday, July 3rd 2020 |
| Developer | Mavis Beacon |
| Developer URL | http://www.mavisbeaconfree.com/ |
Teaches better typing
Mavis Beacon has been a notable name amongst free typing tutors. The newest versions of the software seek to cater to the ever-developing technology and today work with all Windows OS editions, including Windows 10.
This programme serves as a step-by-step guide for learning how to type quickly and accurately. It's not as inclusive as Klavaro when it comes to its lessons' universality, but its methodology works.
A tried-and-tested method
Once you first download Mavis Beacon, the programme puts you under a detailed assessment of your current skills that tailor your future lessons to remain useful. The lessons are customised and come in many forms that both engage and teach.
You can choose your practice area and go for any of the 430 personalised tasks for any of your lessons. They include poetry, literary classics, and many more text types, depending on your preference.
Alternatively, you can pick one of the 16 skill-building games that focus on accuracy, rhythm, speed, or all three of them. The programme also lets you select a music tune to which you practice, from its library or imported.
After each lesson, you'll get a detailed report highlighting your strengths and weaknesses and showing you how well you've progressed.
Any skill level
Mavis Beacon uses adaptive response tech in its teaching, which automatically places you in a field of exercises that correspond to your skill level. As you learn, the tasks adjust and become more challenging, maximising improvements.
Comprehensive
This programme, with its revamp in the newest version to cater to more advanced tech, is even today an effective, comprehensive way to improve your typing. While it doesn't have a touchscreen feature like TIPP10, its approach to teaching works.