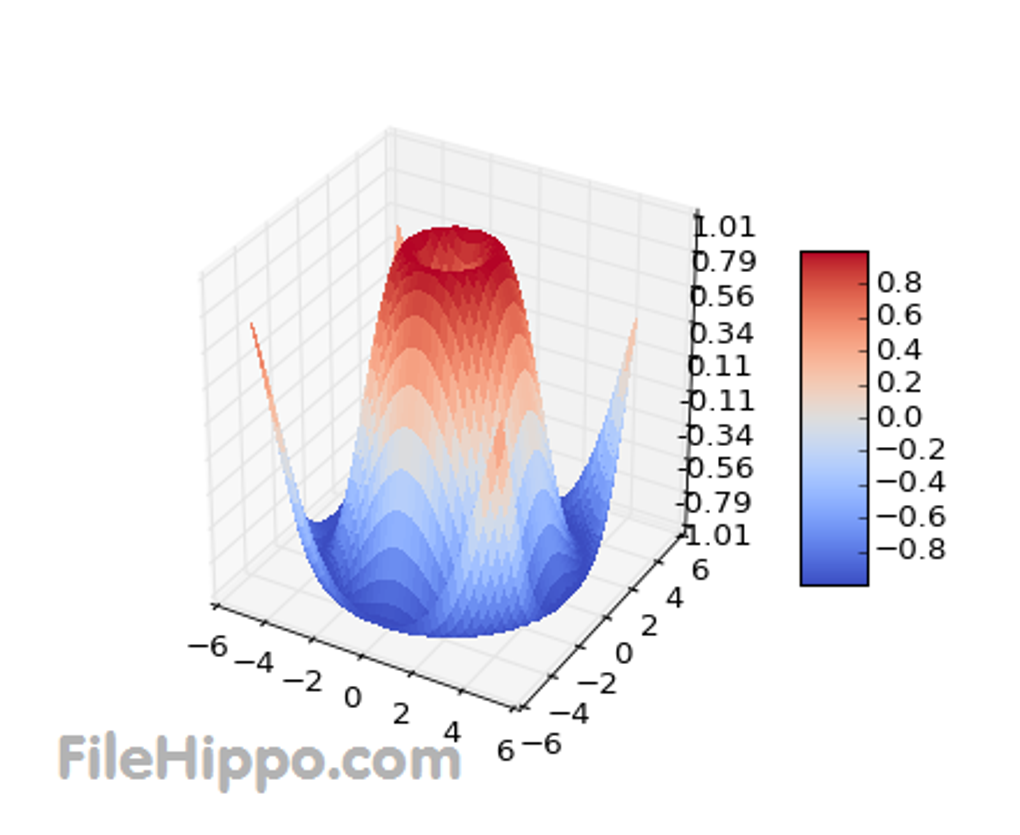 1/2
matplotlib is a python 2D plotting library that produces publication quality figures in a variety of hard copy formats and interactive environments across multiple platforms.
| | |
| --- | --- |
| Version | 1.4.3 |
| Operating System Support | Windows 8, Windows 2012, Windows 2008, Windows Vista, Windows 7, Windows 2003, Windows XP, Windows 2000, Windows 10, Windows 98 |
| Current Language | English |
| Available Languages | English, French, Polish, Chinese, Italian, German, Japanese, Spanish |
| License | Free |
| Date | Wednesday, October 28th 2015 |
| Developer | The matplotlib Development Team |
| Developer URL | https://www.matplotlib.org |
The application can be used in python scripts, the python and IPython shell, web application servers, and six graphical user interface tool-kits.
matplotlib tries to make easy things easier and hard things possible. With it, you can generate plots, histograms, power spectra, bar charts, error charts, scatter plots, etc, with only a few lines of code.
For simple plotting the pyplot interface provides a MATLAB-like interface, particularly when combined with IPython. For the power user, you have full control of line styles, font properties, axes properties, etc, via an object oriented interface or via a set of functions familiar to MATLAB users.