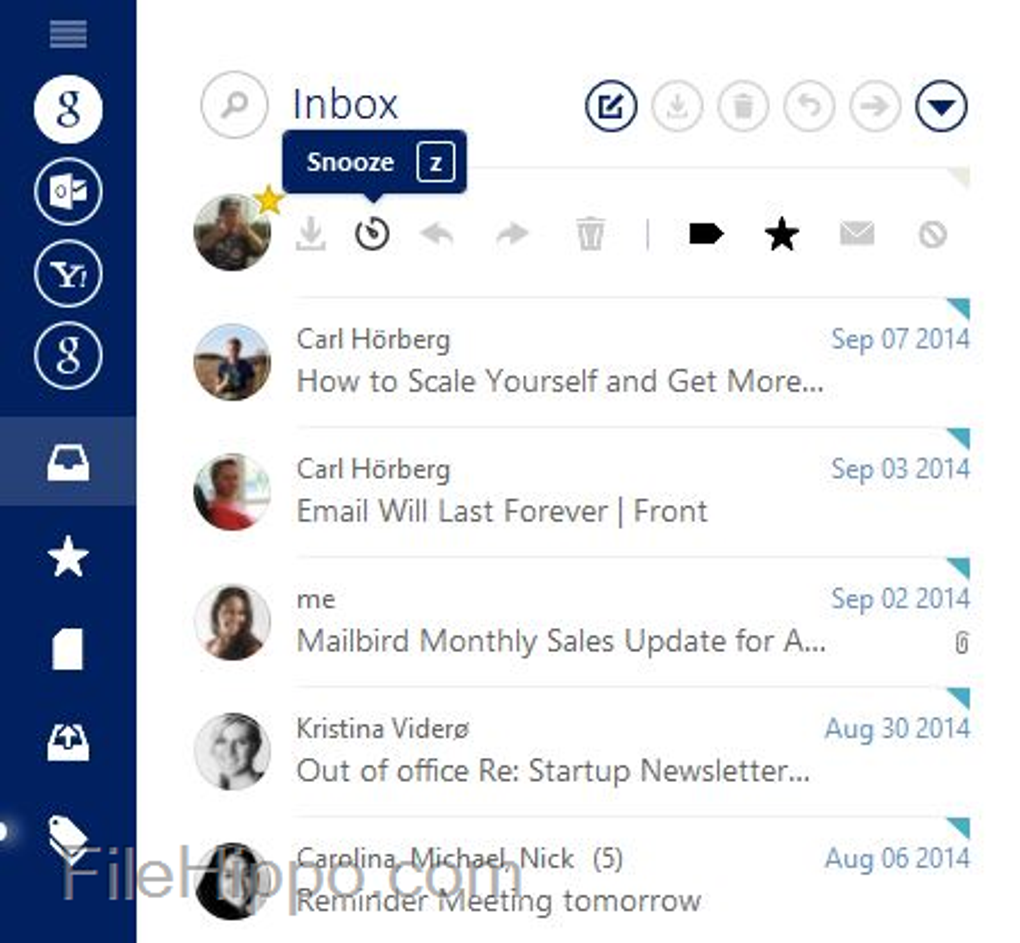 1/2
Mailbird is a desktop email client for your Windows PC. Mailbird is packed with apps, features, shortcuts and software upgrades that are optimized to boost your productivity and save you hours in your inbox. It can be just a simple email app, or your versatile dashboard boosting your productivity and organizing your life. Quick compose and response to cut down on emailing time, inline action bar to organize everything in a flash, seamless offline access to manage your email from anywhere. Mailbird interface keeps your inbox looking zen, eliminates email clutter with beautiful organization capabilities, and makes managing your email a breeze.
| | |
| --- | --- |
| Version | 2.8.30.0 |
| Operating System Support | Windows 8, Windows 10, Windows 8.1, Windows 7 |
| Current Language | English |
| Available Languages | English, French, Polish, Chinese, Italian, Japanese, German, Spanish |
| License | Free |
| Date | Thursday, June 20th 2019 |
| Developer | Mailbird |
| Developer URL | https://www.getmailbird.com |
KEY FEATURES INCLUDE:
Multi Account support for Gmail, Yahoo, Outlook.com, iCloud, and any other IMAP email provider!
Lite version allows 3 email accounts.
Mailbird is the best email client for Windows as awarded by Pc World and IT World. It provides all the right features and tools to help you reach inbox zero faster. It has features such as the first Email Speed Reader, Quick Compose, Productivity Apps, clean In-Line Reply and more.