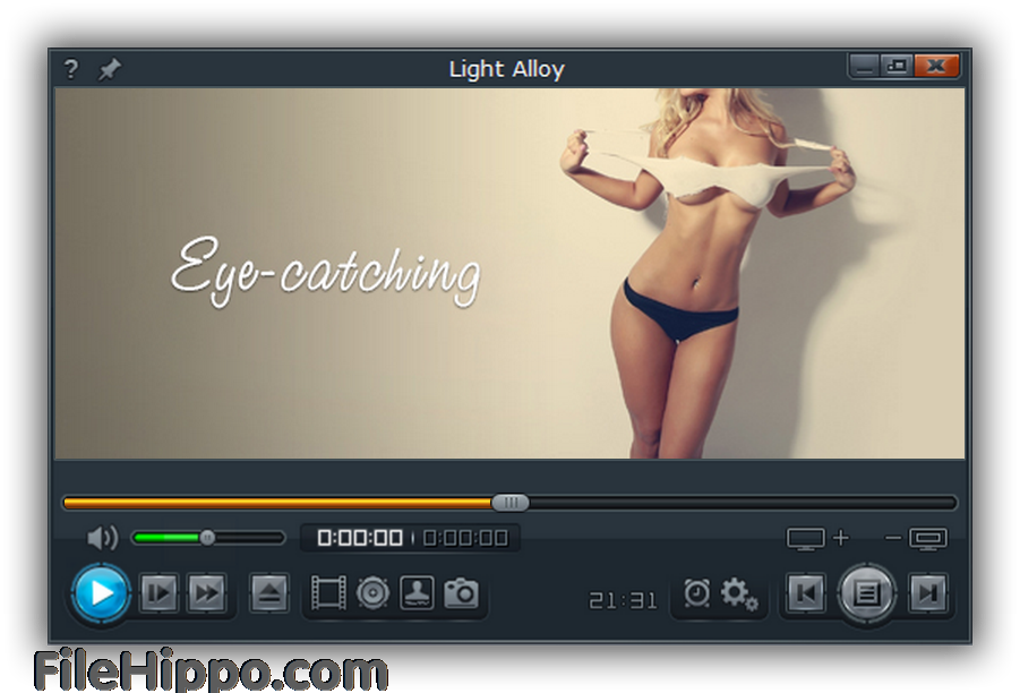 1/2
Light Alloy is a free multimedia player with a simple user interface. The application is highly customizable to suit your specific media requirements and Light Alloy has been optimized to boot as fast as possible, so it won't consume lots of system resources.
| | |
| --- | --- |
| Version | 4.10.2 |
| Operating System Support | Windows 98, Windows 8, Windows 2012, Windows 2000, Windows 2008, Windows 7, Windows XP, Windows 2003, Windows 10, Windows Vista |
| Current Language | English |
| Available Languages | English, French, Polish, Chinese, Italian, Japanese, German, Spanish |
| License | Free |
| Date | Monday, May 15th 2017 |
| Developer | Vortex Team |
| Developer URL | https://www.light-alloy.ru |
Light Alloy has support for all popular multimedia formats and there are lots of advanced settings to allow you to customize it to suit whatever media you intend to play on it, whether that be short music videos or epic films.
Key Features Include:
Fast video rewind, load subtitles, minimize to tray, brightness/contrast/saturation control and infra-red remote control.
Light Alloy also supports multimedia keyboards and has support for DVD/Blu-ray (except for BD menus) and MKV/OGM/MP4 formats.
With Light Alloy you can make bookmarks in the list or the timeline, view a preview on the timeline and make a selection of audio tracks and subtitles in multilingual films.
Light Alloy has built-in video/audio codecs, support for custom codecs, full support for subtitles, WinLIRC support for remote control, configurable playback speed and aspect ratio alignment. You can also customize independent media settings for each file i.e. brightness, contrast, saturation, subtitle and volume.