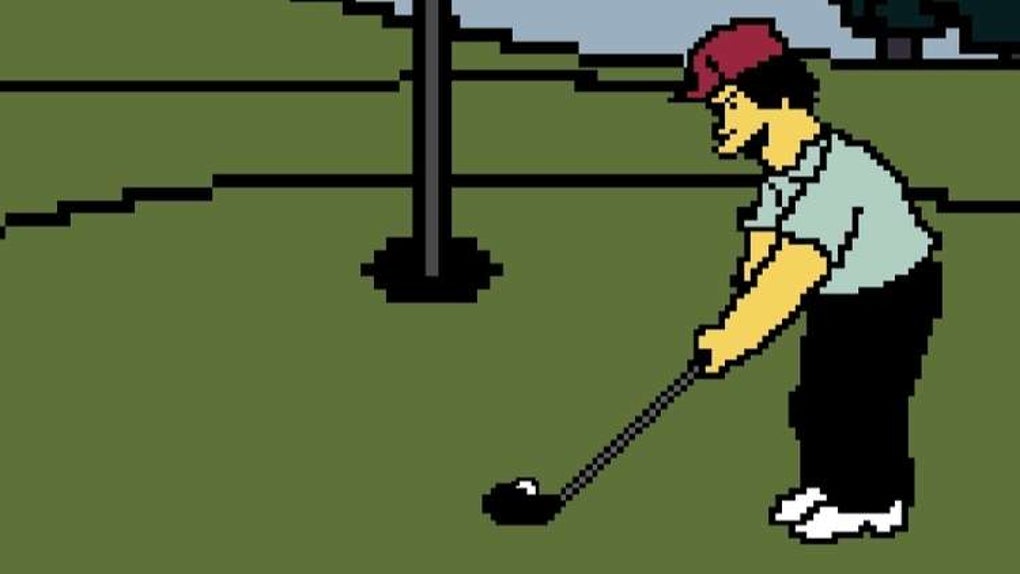 1/2
Low-pixel putting game
Fans of the Simpsons television show will enjoy this throwback to an episode featuring Lee Carvallo's Putting Challenge. You can play it on your browser or download the Windows programme for free.
| | |
| --- | --- |
| Version | 2 |
| Operating System Support | Windows 8, Windows 10, Windows 8.1, Windows 7 |
| Current Language | English |
| Available Languages | |
| License | Free |
| Date | Friday, July 3rd 2020 |
| Developer | Aaron Demeter |
| Developer URL | https://aaron-demeter.itch.io/ |
One for the fans
If you're a Simpsons fan, you may recall Episode 11 of Season 7. Bart Simpson receives a copy of 'Lee Carvallo's Putting Challenge' instead of a video game called Bonestorm. Twenty-five years after that episode, Aaron Demeter recreated the short putting game that appeared in the credits.
The game's fame is mostly due to one of the Simpsons executive producers, Bill Oakley, tweeting about it. You'll need to be a hardcore fan to enjoy the low-pixel putting game. It offers nothing more than a chance to play the same challenge that appears on the show.
Limited gameplay
When you start the game, Lee Carvallo introduces himself and asks what type of golf club you'd like to use. After that, you'll select how hard you'd like to hit it, followed by a numeric code to hit the ball. Your selections in the two questions determine the result of your swing.
Graphics and sound
The developer presents the same low graphics and robotic audio voice as the original episode. The design replicates it perfectly, which is the only quality worth mentioning.
Browser or download
You have the choice of playing the game on your Windows browser or downloading it to your PC. Either way, there is only one level available as featured in the show. While the programme is free to play, you have the option of donating funds to the developer on the website.
Nothing more than a replica
While Lee Carvallo's Putting Challenge excites Simpsons' fans, the game is merely a replica of an episode's ending credits. There's no depth or additional levels, while the developer focused on presenting the same low graphics and sound quality.