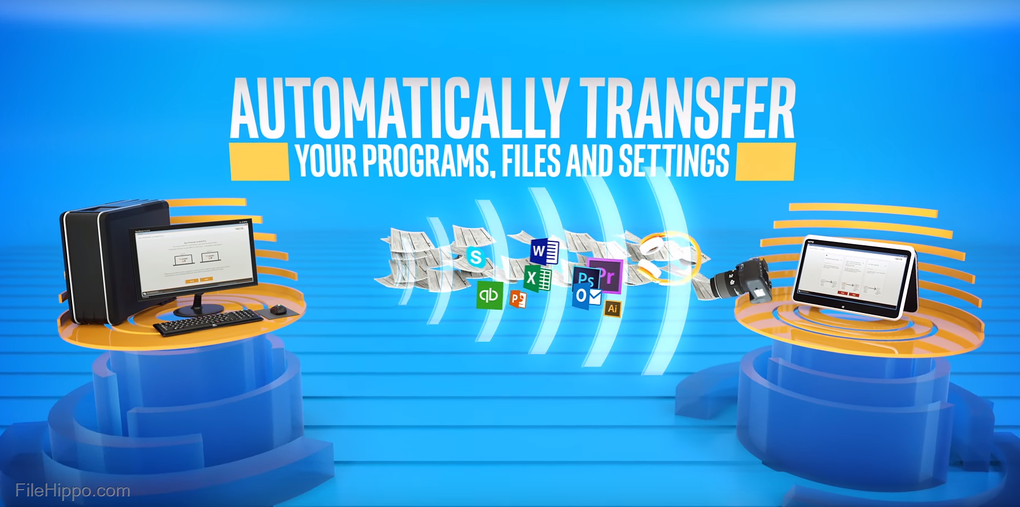 1/2
PCmover Professional is the easiest way to restore or move to a new PC without leaving anything behind, even when there are different versions of Windows on the old and new PC. Nothing is changed on the old PC and nothing is overwritten on the new PC.
| | |
| --- | --- |
| Version | 2018 |
| Operating System Support | Windows 98, Windows 8, Windows 10, Windows 2012, Windows 2000, Windows XP, Windows 2003, Windows Vista, Windows 7, Windows 2008 |
| Current Language | English |
| Available Languages | English, French, Italian, Polish, Japanese, German, Spanish, Chinese |
| License | Paid |
| Date | Monday, July 2nd 2018 |
| Developer | Laplink |
| Developer URL | https://www.laplink.com/ |
Choose from different transfer options, such as, wired/wireless network, Laplink Ethernet cable, or Laplink USB 2.0 cable. Laplink provides its customers with access to a PC migration expert for help over the phone free of charge 24/7.
Features Include
Automatic connection and transfer
Compatable with Windows 10/8.1/8/7/Vista/XP
Free Transfer Assistance 24/7
Transfer user profiles
PCmover Professional automatically moves your applications, files, settings, and even user profiles from an old PC to a new one, or old operating system to a new one. And because most transferred applications are installed ready-to-use on the new PC, there's usually no need to find old CDs, previously downloaded programs, serial numbers or license codes.
Overall, PCmover is a tried and tested, safe bet when it comes to transfering your important data.