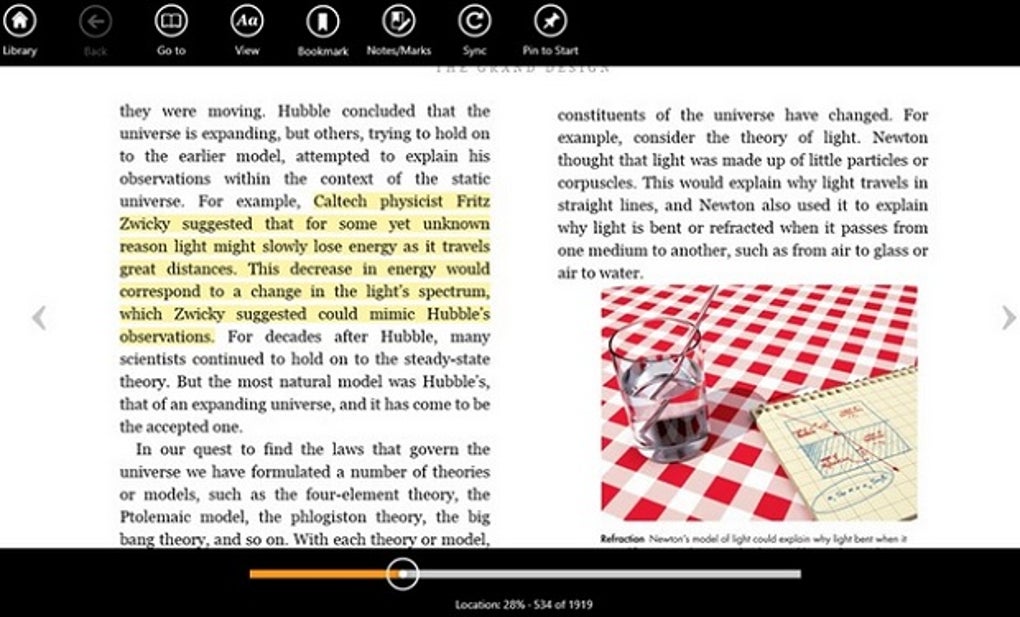 1/2
E-reader for your desktop
Amazon's ebook software for Windows is a great programme for avid readers. The app has an easy-to-use interface, and all of your notes are synced across devices.
| | |
| --- | --- |
| Version | 2.1.0.2 |
| Operating System Support | Windows 10, Windows 8.1 |
| Current Language | English |
| Available Languages | English, Spanish, French, Portuguese, Italian, German |
| License | Free |
| Date | Friday, July 3rd 2020 |
| Developer | Amazon |
| Developer URL | http://www.amazon.com/kindleapp |
Easy reading
You can download Kindle free for your PC and enjoy eBooks on a larger screen for more comfortable reading and annotation. With this app, you'll also have direct access to more than one million books available in the Kindle store.
Organise your virtual library
Not all of your purchased books are downloaded automatically upon installation. The only ones that appear are those that you choose to add. All of the other titles will be available to you at any time, but it's nice that they don't clutter the interface.
User experience
The desktop Kindle app lets you customise your reading experience by changing font size and background colours. Having a larger ebook screen is helpful because it displays a lot at once, to review any text. Another handy feature is that it auto-generates audiobooks, which is especially useful if you're studying.
When you're reading, it's easy to access the controls. You can highlight, take notes, search, and look up definitions. As you're skimming through text, make bookmarks, and store thoughts and notes regarding important points. You can return to these ideas later on whether you're on your phone, Kindle device, tablet, or desktop.
Sync across devices
If you use the Kindle app on your mobile phone or tablet, your books are synced to the desktop version automatically. All of your progress is saved, so you don't have to worry about losing your place. If you're looking for a new read and buy a Kindle book on Amazon, you can locate the file in your PC's downloads.
Convenient and aesthetically pleasing
Avid readers will appreciate that this e-reader offers a clean and larger interface. It's an ideal tool for students, bookworms, professionals, and casual users. If you want to have access to your favourite books across devices, Amazon Kindle is worth a download.