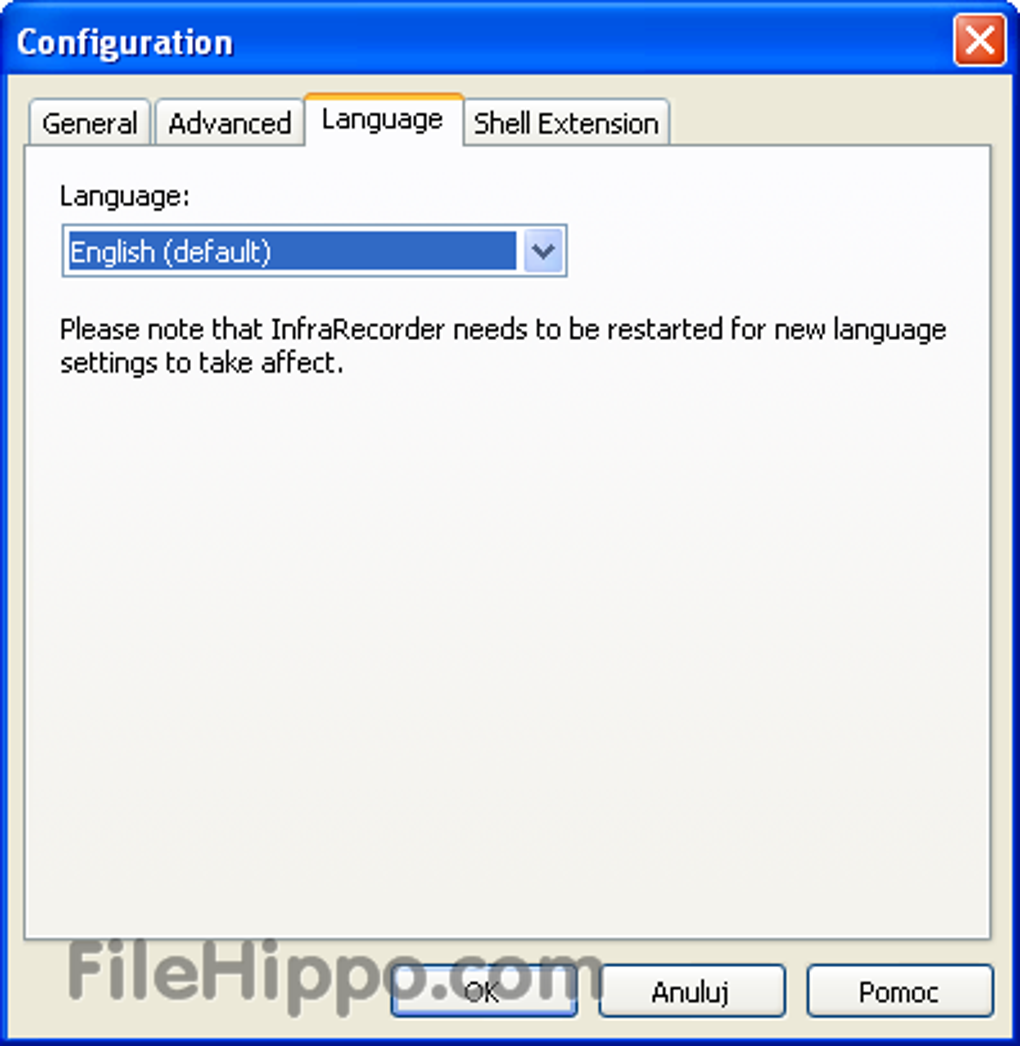 1/2
InfraRecorder is a free CD/DVD burning solution for Microsoft Windows. It offers a wide range of powerful features; all through an easy to use application interface and Windows Explorer integration.
| | |
| --- | --- |
| Version | 0.53 |
| Operating System Support | Windows 10, Windows XP, Windows 2003, Windows 8, Windows 2000, Windows 7, Windows Vista |
| Current Language | English |
| Available Languages | English, French, Polish, Chinese, Italian, German, Japanese, Spanish |
| License | Free |
| Date | Monday, September 3rd 2012 |
| Developer | Christian Kindahl |
| Developer URL | https://infrarecorder.org |
InfraRecorder is released under GPL version 3.
Features
Create custom data, audio and mixed-mode projects and record them to physical discs as well as disc images.
Supports recording to dual-layer DVDs.
Blank (erase) rewritable discs using four different methods.
Record disc images (ISO and BIN/CUE).
Fixate discs (write lead-out information to prevent further data from being added to the disc).
Scan the SCSI/IDE bus for devices and collect information about their capabilities.
Create disc copies, on the fly and using a temporary disc image.
Import session data from multi-session discs and add more sessions to them.
Display disc information.
Save audio and data tracks to files (.wav, .wma, .ogg, .mp3 and .iso).