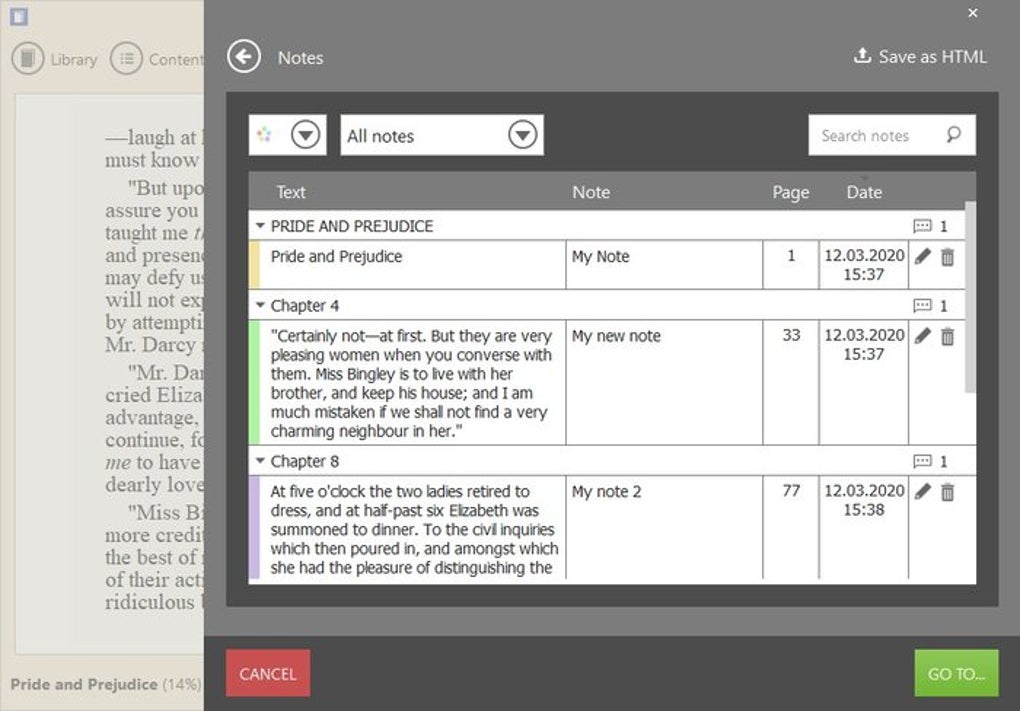 1/3
Icecream Ebook Reader allows users to add multiple books to the application to create a personalized library. Users can mark books as Favourites and remove books from the library. Each book has a reading progress percentage along with the data when it was added.
| | |
| --- | --- |
| Version | 5.22 |
| Operating System Support | Windows 8, Windows 10, Windows Vista, Windows 7, Windows XP |
| Current Language | English |
| Available Languages | English, French, Polish, Chinese, Italian, Japanese, German, Spanish |
| License | Free |
| Date | Monday, October 1st 2018 |
| Developer | icecream apps |
| Developer URL | https://www.icecreamapps.com |
KEY FEATURES INCLUDE:
Users can search for book titles and authors in the library and search for certain text and numbers of pages in each book.
You can add personal bookmarks to a book and you can access each book's content too.
There are 3 reading modes for various lighting: day, night and sepia.
Fullscreen mode makes reading more comfortable so you can sit back, relax and enjoy your book.
.
The application supports epub, mobi, fb2, pdf, cbz and cbr formats.