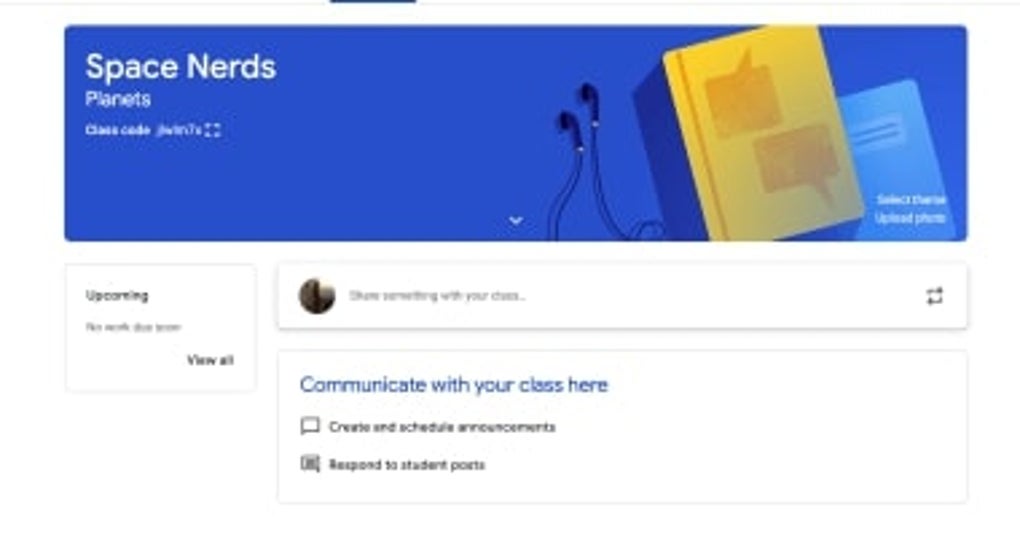 1/2
Virtual classroom software
This free Google Chrome app is ideal for teachers and students venturing into distance education. The app combines the power of Google Drive, Docs and Gmail to empower teachers to create, collect, and grade assignments. It also helps students communicate with teachers, and organise and turn in their work.
| | |
| --- | --- |
| Version | 1.8 |
| Operating System Support | Windows 8, Windows 10, Windows 7, Windows 8.1 |
| Current Language | English |
| Available Languages | |
| License | Free |
| Date | Friday, July 3rd 2020 |
| Developer | Google Inc. |
| Developer URL | http://www.google.com |
Free distance learning tools
Google Classroom provides a handy set of tools for organising virtual classes and courses of all kinds and levels. It's a great tool for teachers and professors trying to transition to remote learning. It blends traditional Google Suite tools with dedicated educational platform tools.
The app lets teachers create lesson plans, distribute material, assign tasks, oversee progress, and provide feedback. Students can communicate with each other and teachers easily. Every student, task and class automatically generates its own Drive folder.
Built by google
The software is provided directly by Google. Accordingly, it's provided free of charge. It integrates seamlessly with other Google services.
The app is available for the Chrome browser on PC, Mac, Android, and iOS, though not on Windows mobile devices. It features no ads anywhere.
Intuitive & clean UI
Like most Google services, Classroom boasts a clean, minimalist design. Classes are created or joined through a '+' button, top right.
A navigational sidebar sits to the left, with tabs for Classes, Calendar, Archived Classes, and Settings. The centre of the screen is devoted to actual class assignments, tasks, materials, and the like.
Privacy
Google Classroom is subjected to special privacy rules, compared to other Google products. No ads are ever displayed, and student data is never used for ad targeting purposes.
Robust remote education platform
Free to use, endlessly flexible and backed by powerful G-Suite apps, Google Classroom is an unstoppable force. It has the necessary features to become a mainstay of modern virtual learning classes.