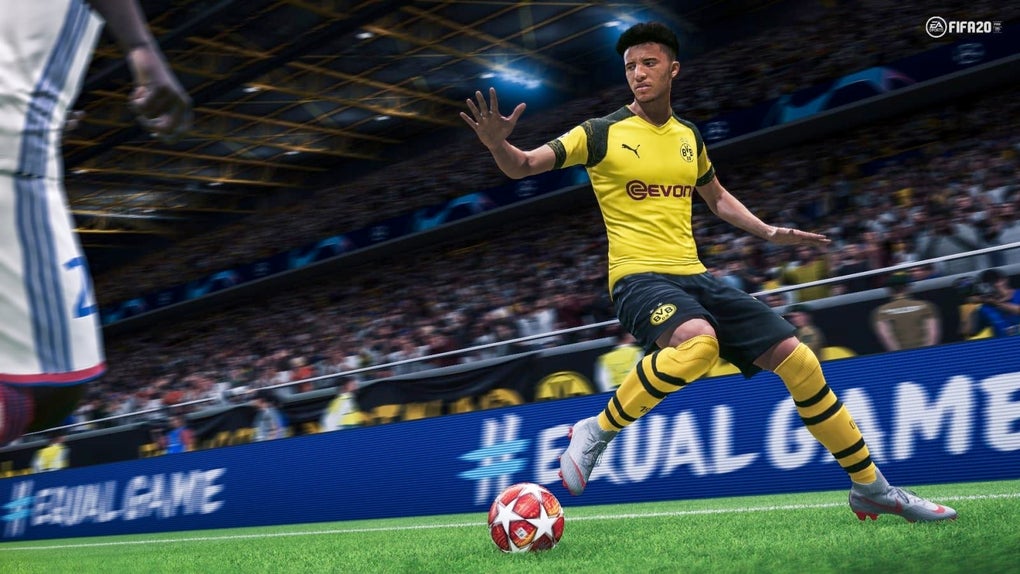 1/2
Football simulation game
FIFA 20 is a football simulation game that's part of the FIFA series developed by EA Vancouver. This is EA's first release after the FIFA trilogy entitled The Journey. The game centers on a new feature called VOLTA Football. It's a new game mode that allows you to play street football instead of traditional FIFA matches. You can play in teams of three, four, and five. While the mode incorporates the same engine as previous versions of FIFA, it now emphasizes individual skill over tactical play. You are also allowed to customize your character's gender, clothing, shoes, hats, tattoos, etc.
| | |
| --- | --- |
| Version | 1 |
| Operating System Support | Windows 8, Windows 10, Windows 7 |
| Current Language | English |
| Available Languages | English, Japanese, Polish, Dutch, Portuguese, Swedish, Russian, Korean, Danish, German, Finnish, Norwegian, Italian, French, Czech, Spanish, Cn |
| License | Paid |
| Date | Friday, June 19th 2020 |
| Developer | Electronic Arts Inc |
| Developer URL | https://www.ea.com |
Gameplay
Fans of the FIFA series know that the storyline mode in FIFA 17 to FIFA 19 allowed players to experience a professional soccer's journey to becoming one of the top football players in the world. The mode is still available in FIFA 20 but offers more control to players as they will get to dictate their own career goals. The storyline mode begins in VOLTA Football which includes 17 locations in 15 countries. Locations can be as low-profile as a warehouse or a parking lot, or beloved like a stadium in Barcelona or London.
In addition to playing as your own ideal football player, you can create an entire team of characters that you created. Teams have a predetermined goal which is to rise up the Divisions, beginning in Division 10 to Division 1. FIFA 20's other game modes include King of the Hill and Mystery Ball. The latter gives the offense boosts to passing, shooting, and dribbling while the former increases the worth of each goal. Both modes create a more challenging environment for players to overcome.
Avid FIFA players can also opt to play career mode. It's similar to the FIFA trilogy wherein you play the protagonist of the story FIFA provided. The Volta Football story follows Revvy, a street football player who dreams of becoming a World Football Champion. The purpose of this mode goes beyond meeting milestones, but it also helps you empathize with the day-to-day experience of an up and coming athlete. This includes training, negotiating, and networking in order to avail of the best deals and mentors available.
System Requirements
PC gamers can download FIFA 20 on any computer running the 64-bit version of Windows 7, Windows 8.1, and Windows 10. Other requirements of the game include the following:
CPU: AMD Phenom II X4 965, Intel Core i3-2100, or equivalent
Memory: 8GB
Graphics Card: AMD Radeon HD 7850 2GB, NVIDIA GTX 660 2GB, or equivalent
Hard Drive: At least 50 GB of free space
It's also important to note that the game requires a minimum internet speed of 512kbps in order to run.
Great departure from the FIFA trilogy
FIFA 20 is the game that football fans will enjoy. While it requires a significant amount of free hard disk space and RAM, it is well worth using as you get to choose the challenges you face and the character you're going to portray. Overall, FIFA 20 is suitable for experienced players to test their knowledge of football and challenge their awareness skills.