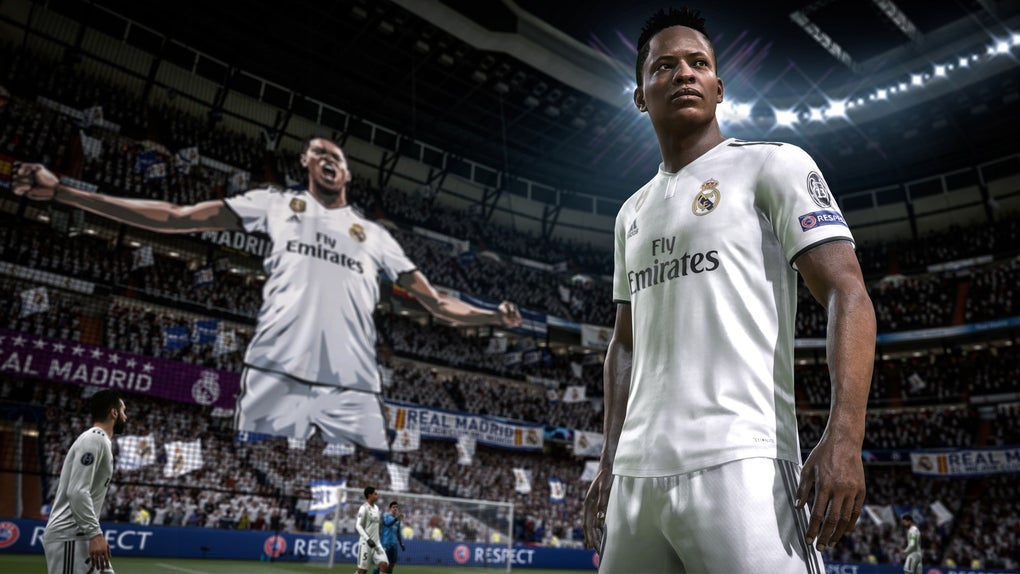 1/2
Football simulation video game
FIFA 19 is a football simulation game that's part of the Electronic Arts' FIFA series developed by EA Vancouver. This is also the third installment of the FIFA game series entitled 'The Journey.' Protagonist Alex Hunter appears for a third and final time. As Alex, your goal is to become the star player of Real Madrid by winning at the Champions League. Danny Williams and Kim Hunter also return as playable characters, each of them having their own story. New non-playable characters appear in the game for the sake of the plot. These include Alex's new agent, a Paris Saint-Germain defender, a female Canadian soccer player, and two new coaches.
| | |
| --- | --- |
| Version | 1 |
| Operating System Support | Windows 8, Windows 10, Windows 8.1, Windows 7 |
| Current Language | English |
| Available Languages | English, Dutch, Cn, German, Turkish, Portuguese, Finnish, French, Czech, Spanish, Chinese, Polish, Swedish, Danish, Portuguese, Chinese, Russian, Korean, Japanese, Greek, Arabic, Norwegian, Hindi, Italian |
| License | Paid |
| Date | Friday, June 19th 2020 |
| Developer | Electronic Arts Inc |
| Developer URL | https://www.ea.com |
Gameplay
Fans of FIFA 18 will notice several new capabilities in this new installment. One is the complete overhaul of the player control called the Active Touch System. Another is the Time Finishing wherein players can press the kick button two times to determine the exact moment the ball was kicked. New tools are also offered to gamers such as the 50/50 battles and Dynamic Tactics. These will help you know your chances of win loose balls and switch between strategies during a match.
You can join several UEFA leagues including the Champions League, Europa League, and the Super Cup competitions. Like its predecessors, FIFA 19 comes with more skills, soccer icons, and goal celebrations. You will also find more stadiums to play in including all 20 English Premier League grounds, 16 from the Spanish La Liga, and 3 Spanish Segunda Division. Providing more arenas for players allows the main character, Alex Hunter, to prove himself as a player to his team and to soccer fans all over the world.
The story of FIFA 19 begins when Alex Hunter is contacted by an agent named Beatriz Villanova. Through Bea, Alex receives a 5-year contract with Real Madrid. He is then tasked to play at the Champions League and train with various mentors. Bea will also manage Alex's sister, Kim, and help her enter the Women's World Cup. This means you can either play Alex or Bea during the course of the game. To finish the game, however, you will need to play Alex at the Champions League Final and earn the title of the best club team in Europe.
System requirements
PC gamers can download FIFA 19 and its downloadable content onto any computer running the 64-bit version Windows 7, Windows 8, and Windows 10. EA recommends that you also have these components:
CPU: Intel i3-6300T or equivalent
GPU: Nvidia GeForce GTX 670 or AMD Radeon R9 270X
RAM: 8GB
DirectX: DirectX 12 compatible
Once you have the game installed, you can avail of the free update that includes content from the 2019 FIFA Women's World Cup tournament. The DLC increases the number of women's teams featured in the game including 10 that are participating in the tournament and 20 teams from the tournament feature licensed kits.
Solid conclusion to the trilogy
FIFA 19 allows football fans to experience victory by bringing the character to the biggest football tournaments. This makes it more than just a gaming platform, it is a cohesive story that players can interact with. In addition, new capabilities allow you to mimic the performance of real players making it a perfect game for avid sports fans.