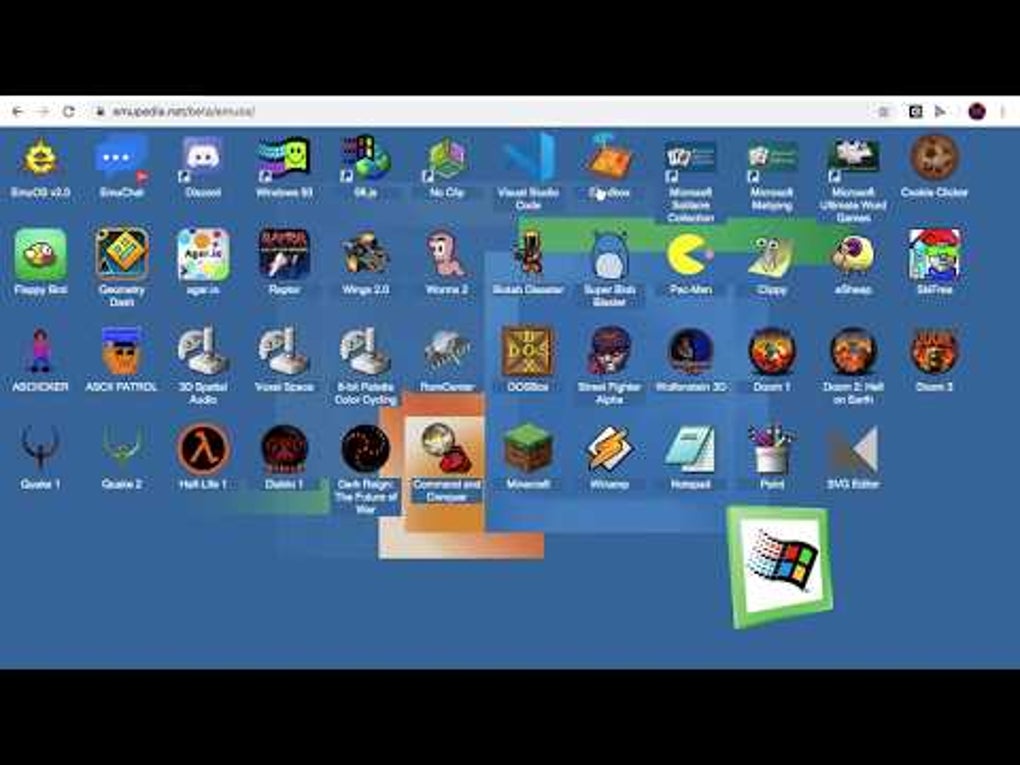 1/2
Emulator for old games
Emuos is an emulator that is light enough to work on a Google browser while letting you play old games that likely won't work anymore, such as Doom. It can also run applications from other consoles such as Flappy Bird for mobile.
| | |
| --- | --- |
| Version | 3.8.6 |
| Operating System Support | Windows 10, Windows 8, Windows 8.1, Windows 7 |
| Current Language | English |
| Available Languages | |
| License | Free |
| Date | Friday, May 29th 2020 |
| Developer | EmuOS Development Team |
| Developer URL | https://sourceforge.net/projects/linuxemuos/ |
Emulator for old software
Launching Emuos turns your computer into a virtual time-machine, as it optimizes it to run programs that are likely too old to work anymore. Games like Minecraft are common, but you can also find the default Windows software such as Paint and Notepad.
Works on a browser
Emuos is exceptionally lightweight, making it an available way to play old games like the original Quake on your browser. The emulator's ability is limited when used in the browser and may fail to run more intense titles and programs due to it being an archive version.
Play games from other consoles
Emuos can run games from many out of production consoles such as the SNES or Atari. Mainly the emulator can operate old computer software and mobile apps, with the occasional title from a newer console. On the full version, you can switch between the console emulators to use the specific ROM you have.
Outdated interface
Due to the concept of Emuos, it has an extremely retro look inspired by old Windows operating systems. While this is not as sleek as a modern UI, the Windows 95 desktop look is nostalgic and is an experience itself.
Limited content
Emuos is able to run many ROMs and ISO files from different consoles; however, it is less efficient at this than using separate emulators dedicated to a specific console. Due to this, it is less likely that a console game will operate smoothly on this software. However, with this and the outdated interface aside, the program is an excellent choice for older computers that want to run mobile games as it is incredibly lightweight and can work in your browser as a software archive.