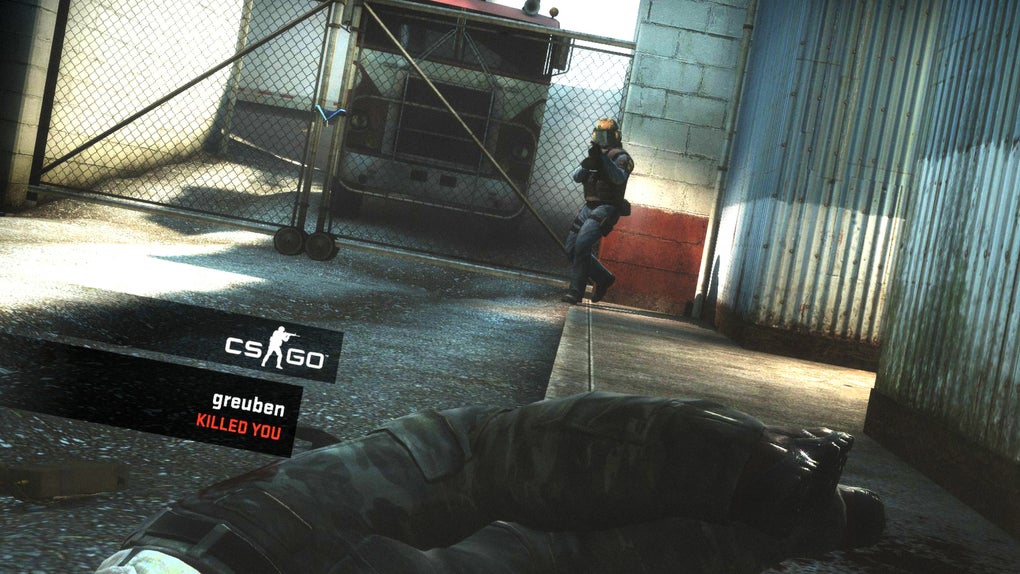 1/2
Multiplayer first-person shooter
Counter-Strike: Global Offensive is a multiplayer first-person shooter game developed by Valve and Hidden Path Entertainment. It's the fourth installment of the Counter-Strike series made for both Windows and Mac desktops. In CS: GO, you can choose between playing a Terrorist or Counter-Terrorist. All players are tasked with eliminating opposing players while also completing their team's objectives. The objective of your team will depend on the game mode. Terrorists will either plant bombs or hold down hostages while Counter Terrorists must stop the plants from being planted, defuse the bomb, or rescue the hostages. You can also opt to play solo by playing the battle royale game mode.
| | |
| --- | --- |
| Version | 1.37.0.6 |
| Operating System Support | Windows 8, Windows XP, Windows Vista, Windows 7 |
| Current Language | English |
| Available Languages | English, German, Dutch, Portuguese, Chinese, Russian, Korean, Polish, Japanese, Turkish, Portuguese, French, Italian, Spanish, Chinese |
| License | Free |
| Date | Thursday, March 12th 2020 |
| Developer | Valve |
| Developer URL | https://store.steampowered.com/mobile |
Gameplay
Counter-Strike: Global Offensive is primarily a team-based action game but all players will be judged individually. This means rewards will be based on individual performance. You will receive in-game currency on top of cash bonuses whenever your team takes down enemies and completes objectives. The money will go to purchasing weapons or accessories. If you kill your own teammate, your rewards will be reduced.
The game has nine game modes: Competitive, Casual, Deathmatch, Arms Race, Demolition, Wingman, Flying Scoutsman, Danger Zone, and Weapons Course. The mode that stands out is the Danger Zone mode. It is a battle-royale style game with 16 to 18 players. All players must search for weapons, ammunition, equipment, and money through different terrains. Each player will be given a knife and a tablet. The tablet will be used to purchase weapons, ammunition, and equipment with the cash you scavenged. Items will be literally dropped to your location by a drone.
Weapons fall into five categories: rifles, sub-machine guns, heavy weapons, pistols, and grenades. All the said weapons are good for mid to long range combat. It can also wipe out multiple enemies at once. During close-range combat, it's best to have a knife or a taser in your arsenal. Your defensive weapons can be smoke grenades, decoy grenades, Incendiary Grenades, flashbangs, and Molotov cocktails. These items will slow other players down, giving you time to regain your strength or get into position.
System Requirements
Counter Strike: Global Offensive for Windows has the following system requirements:
Operating System: Windows 7/Vista/XP
Processor: Intel Core 2 Duo E6600 or AMD Phenom X3 8750 processor or better
Memory: 2 GB RAM
Video RAM: 256 MB DirectX 9-compatible video card with support for Pixel Shader 3.0
DirectX: Version 9.0c
Storage: 15 GB available space
Flexible shooter game
With nine game modes and five classes of weapons, Counter Strike: Global Offensive is a suitable game for players that want full control over their gameplay and strategy. In addition, it allows users to play within their own capabilities. The individual scoring allows every team member to play at their own pace as there is no average team score. The individual reward is also fair game to players that put in more effort into the game. At 2GB, it is a heavyweight game that allows players to explore different strategies or tactics.