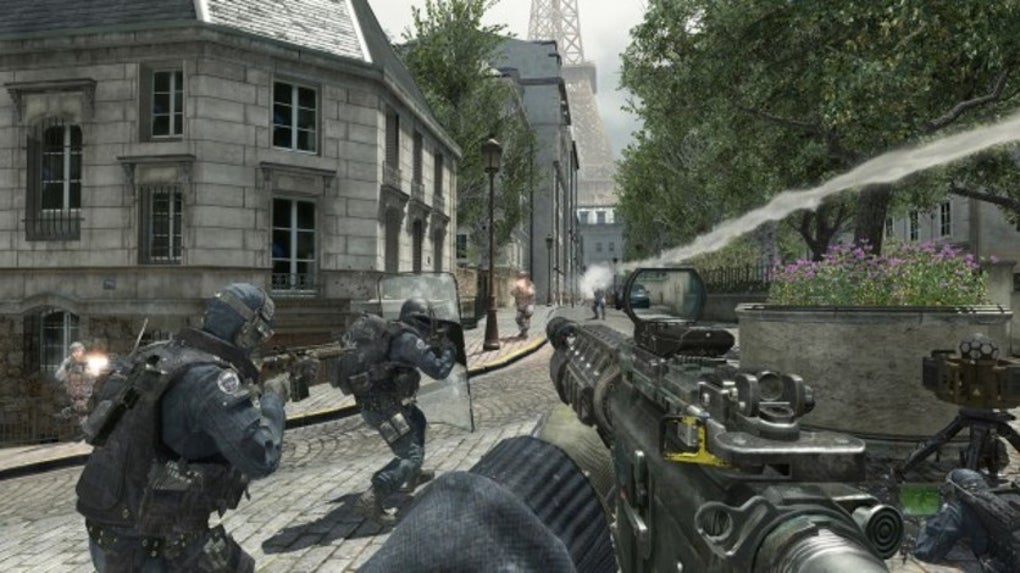 1/2
First Person Shooter
Released in 2011, Call of Duty: Modern Warfare 3 by Infinity War is yet another game in the highly popular multiplayer series of CoD. In this title, you're involved in a war between the US and Russia, raging through battlefields across the world as you gun down enemies.
| | |
| --- | --- |
| Version | |
| Operating System Support | Windows 8, Windows XP, Windows 7, Windows Vista |
| Current Language | English |
| Available Languages | English, Polish, Portuguese, Spanish |
| License | Paid |
| Date | Friday, July 3rd 2020 |
| Developer | Activision |
| Developer URL | https://www.activision.com/ |
Thrilling gameplay
Modern Warfare 3 takes you around the world in a variety of maps that all have unique elements. The game's visuals are stunning, and the weapons are realistic compared to earlier games in this series.
Although the game only requires 2 GB to play, which is relatively light, there's no sacrifice in terms of quality. One new exciting feature is that you are able to upgrade your gun and increase your effectiveness. You can choose from a selection of weapons.
Modes of Play
The game features a single-player mode that includes seemingly never-ending hordes of the enemy. You can also play the campaign that wraps up the convoluted stories of the first two in the Modern Warfare line.
The multiplayer is what the Call of Duty series is known for, and this MW 3 does not disappoint. They have improved it by adding in new modes like Kill Confirmed, where you have to collect the dog tags of the enemy players. The only downside is that the screen can only be split for two players.
Alternatives
Modern Warfare 2 is the previous game in the series, and it has even been able to get a remastered edition. The two games are rather similar to the third, adding some modes and different maps. Both of them are worth checking out for FPS lovers.
If you are interested in big maps and a more realistic to life setting, Battlefield would be a great series to check out. They offer many of their games for free while sticking to a more historical setting and large multiplayer games.
High quality
The game has aged well and has stuck in the competition with many other games. It has superb action sequences paired with excellent graphics. Against the alternative options, it has been left behind by none. Overall, Cod: MW3 is an excellent choice for those who love FPS.