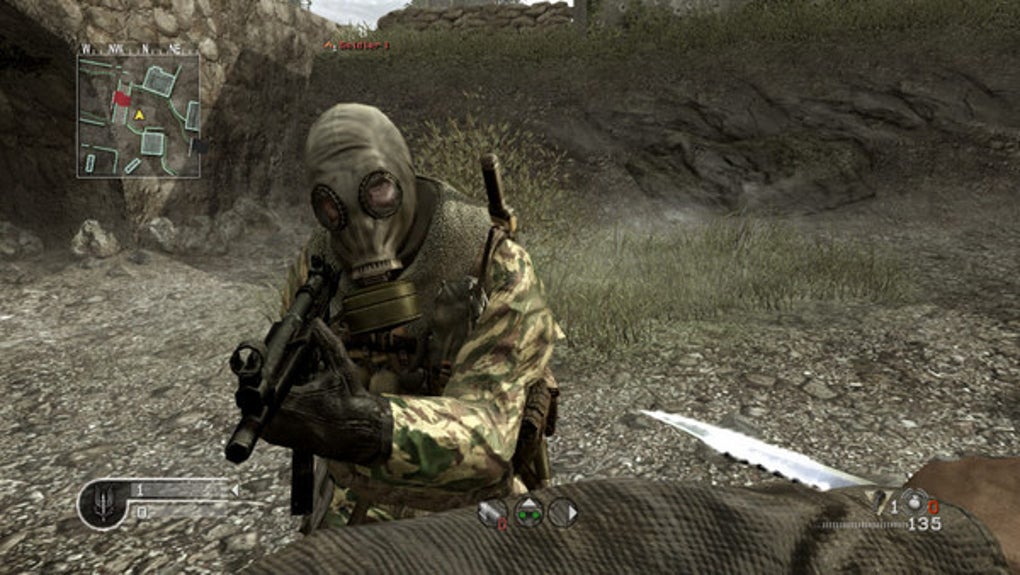 1/3
First-person shooter game
Call of Duty 4: Modern Warfare is the fourth installment of the Call of Duty series developed by Infinity Ward and published by Activision. This PC version of the first-person shooter game runs on Windows and Mac OS X devices. Call of Duty 4 maintains the theme of war but in a different period. The plot of COD 4 takes place in 2011 where a radical leader has executed a president from the Middle East. At the same time, an ultranationalist movement sparks a civil war in Russia. You play as a solo player or as a group. The multiplayer campaign has various game modes and a leveling system that creates a more challenging and competitive gaming experience.
| | |
| --- | --- |
| Version | 1 |
| Operating System Support | Windows 10, Windows 8, Windows Vista, Windows 7, Windows XP |
| Current Language | English |
| Available Languages | English, Turkish, Japanese, German, Greek, Arabic, Polish, Portuguese, French, Italian, Spanish, Czech |
| License | Trial version |
| Date | Thursday, April 23rd 2020 |
| Developer | Callofduty |
| Developer URL | http://www.callofduty.com/cod2 |
Gameplay
The main draw of Call of Duty 4 is that it features technologically advanced equipment for more players. Groups can either play as teams or in a deathmatch. Each player can call on an unmanned aerial vehicle reconnaissance scans, airstrikes, and attack helicopters to gain an advantage over their opponents. The game ends when a team or player has earned a predefined number of points or the allotted time has expired.
Should there be a tie, Sudden Death mode is activated. This means that the team with the last man standing or achieves the objective first wins. Each player's performance during a multiplayer mode is tracked with experience points. They can be earned by taking down opposing players, completing challenges or objectives. As you gain XP points, you will be able to advance in level which in turn unlocks new weapons, perks, challenges, and gameplay modes. Call of Duty 4 for PC caps the level you can achieve which is Level 55.
Single-player campaigns focus more on explaining the plot of COD 4 rather than your increasing your skill level. You will take on the role of six different characters during the civil war. The story begins in Russia when its government and a group of ultranationalists are planning to restore the country back to the Soviet Union. At the same time, a separatist group seizes an oil-rich country in the Middle East. A series of missions will then be assigned to you but note that they have no bearing on the campaign plot.
System Requirements
Call of Duty 2 for Windows has the following system requirements:
Operating System: Microsoft® Windows® XP/Vista
Processor: Intel® Pentium® 4 2.4 Ghz / AMD(R) 64 (TM) 2800+ / Intel® and AMD® 1.8 Ghz Dual Core Processor or better
Memory: 512MB RAM (Windows® XP), 768MB RAM (Vista®)
Graphics: NVIDIA Geforce 6600 or better or ATI Radeon® 9800Pro or better
Hard Drive: 8GB of free hard drive space
Highly-demanding shooter game
Call of Duty 4: Modern Warfare continues to follow the act of war in this fourth installment, but has revamped it to appear technologically advanced. For a group of gamers, COD 4 offers lots of opportunities to compete against one another and earn better weapons. The single-player, on the other hand, offers an in-depth storyline that you can follow along and interact with. Overall, it is a suitable game for fans of the Call of Duty series and first-person shooter game as it offers a completely new storyline and game mechanics.