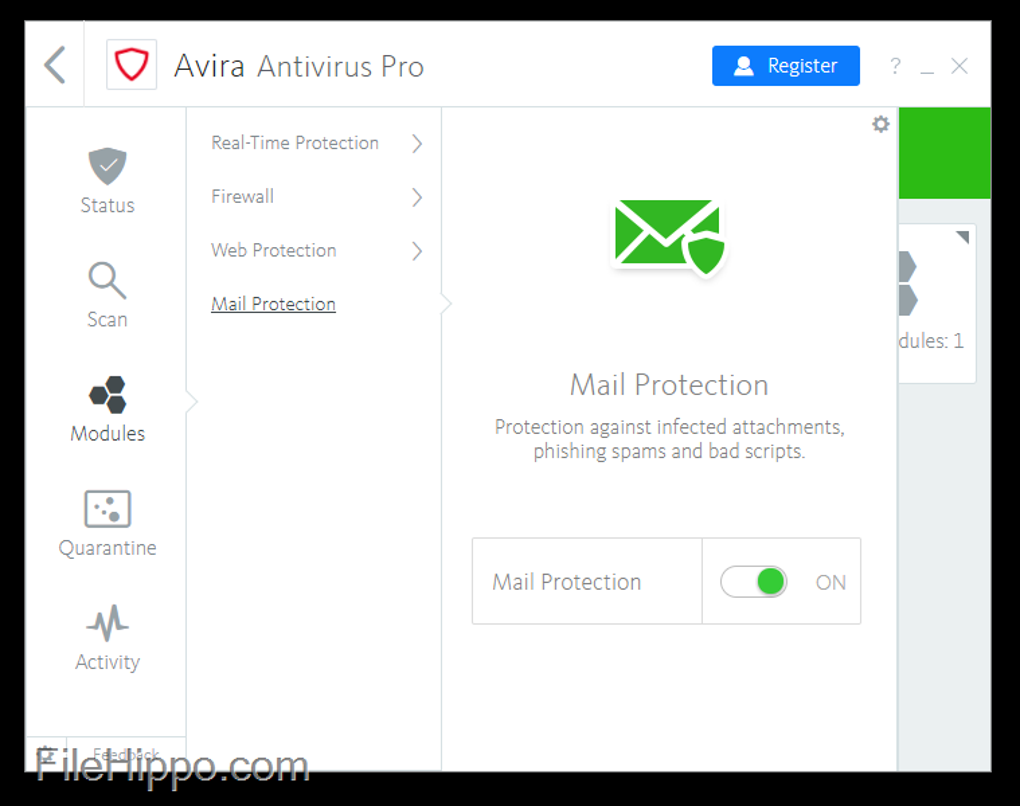 1/2
Avira Prime for Mac gives you convenient, all-in-one access to all of Avira's premium services for protection, privacy and performance. For Mac, Avira Prime provides access to Avira Antivirus Pro and Avira Phantom VPN Pro.
| | |
| --- | --- |
| Version | 2018 |
| Operating System Support | Windows 98, Windows 8, Windows 10, Windows 2012, Windows 2000, Windows XP, Windows 2003, Windows Vista, Windows 7, Windows 2008 |
| Current Language | English |
| Available Languages | English, French, Italian, Polish, Japanese, German, Spanish, Chinese |
| License | Paid |
| Date | Wednesday, June 27th 2018 |
| Developer | Avira GmbH |
| Developer URL | https://www.avira.com |
On top of this, Avira Prime works for up to 25 devices, providing various security and speed-up features for Windows, Android and iOS, in addition to your Mac. Avira Prime also provides a bunch of free services that fully integrate with the Avira Prime service, including Avira Password Manager, Avira Browser Safety, Avira SafeSearch Plus, and additional iOS apps.
Key features include:
All-in-one premium service.
Premium antivirus.
Pro VPN.
Centralised dashboard.
Works across all your devices.
Premium mobile apps.
Free add-on features.
Pay monthly with no obligation.
Latest updates included automatically.
VIP customer support.
Avira Prime for Mac's central dashboard gives you real-time information on device and service status and lets you add or remove premium services when you like. It also provides remove anti-theft and tracking tools, so you can keep track of your tech. You can track the location of your lost phone, trigger a sound to find a missing phone, or remotely lock or wipe your phone's contents if it's stolen.
Avira Prime for Mac includes Avira Antivirus Pro to secure your online shopping and banking and protect against cyberthreats. It also includes Avira's Phantom VPN Pro which encrypts your web communications and allows you to stay protected and anonymous online.
Overall, Avira Prime for Mac is an all-in-one bundle of Avira's most powerful, premium services to enhance your device protection, privacy and performance. It works across all your household devices and even works with a bunch of additional free add-on features. Try it for yourself and download Avira Prime today.
Find the Windows version of Avira Prime here.