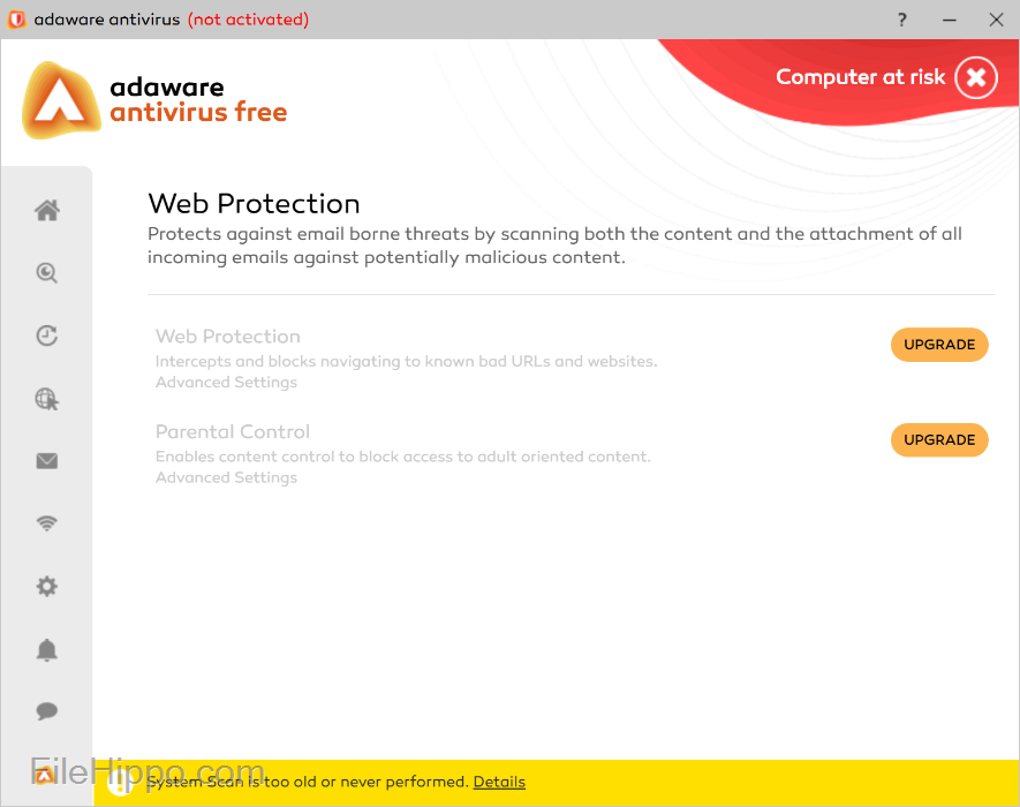 1/2
Ad-Aware Pro Security is a comprehensive security suite that provides multiple layers of protection for all-round PC security. Ad-Aware Pro Security is an anti-spyware app, but it also provides anti-malware protection as well. It comes with strong antivirus and anti-spyware tools, a two way firewall, an anti-phishing tools, email protection, and external storage scanning ability, along with a complete set of data security features.
| | |
| --- | --- |
| Version | 12.0.649.11190 |
| Operating System Support | Windows 8, Windows 2012, Windows 2008, Windows Vista, Windows 7, Windows 2003, Windows XP, Windows 2000, Windows 10, Windows 98 |
| Current Language | English |
| Available Languages | English, French, Polish, Chinese, Italian, German, Japanese, Spanish |
| License | Trial version |
| Date | Wednesday, March 15th 2017 |
| Developer | Lavasoft |
| Developer URL | https://www.lavasoft.com |
Ad-Aware Pro Security allows you to shop and bank online safely and also protect yourself whilst on social networks. The app also has protection against email attacks as well. You can choose a game mode in case you do not want interruptions from your security software while you are immersed in a game or watching a film for that matter.
During periods of time on the web, Ad-Aware Pro Security is constantly scanning for URLs known to be dangerous. It is able to check each site against a database of malicious websites, which is updated regularly (every five to 20 minutes).
Overall, Ad-Aware Pro Security has some strong features such as the two-way firewall, and it is easy to use, however, it is not excellent at protecting against some forms of malware or repairing an infected computer, and there are other products available on the market, which have more functionality and come in at a lower price bracket.